Sega Saturn Christmas Console
A 1996 Japanese Only Release with Christmas NiGHTS into Dreams
---
We've already looked at the Sega Saturn extensively for Halloween, and its slew of horror titles, but it has one title that's always worth checking out over Christmas.
In Japan, the Sega Saturn enjoyed enough popularity to warrant several releases. In November, 1996, Sega released a Christmas Edition Sega Saturn that came packaged with a special demo version of NiGHTS into Dreams, called Christmas NiGHTS into Dreams.
The console was presented with a Christmas themed outer cardboard sleeve, and the Japanese Christmas NiGHTS demo came packaged with a full manual inside a jewel case.
---
---
Sega Saturn Christmas NiGHTS into Dreams
Christmas NiGHTS into Dreams gave players the chance to experience both Claire and Elliot's first level from the full game, complete with a boss battle. What makes Christmas NiGHTS stands out are the seasonal events and the collection of unlockable 'presents'.
Within the demo alone, you can unlock a karaoke mode, image galleries, permanent Christmas mode and perhaps most special of all, Sonic into Dreams. This is Sonic's first appearance in full, polygonal 3D and one of the few times Sega Saturn users get to control a 3D Sonic the Hedgehog (outside Sonic R, Sonic Jam and, argubly, Sonic 3D). A full Sonic game was never released for the console, though we recently got a glimpse at what Sonic X-Treme may have looked like when a demo was leaked online. Check out our review here.
---
---
The Christmas NiGHTS into Dreams demo also included a special feature that would adjust the stages and the textures based on the time of year you play the game. During December, the title screen would display Winter NiGHTS. On New Years eve, it would display New Year NiGHTS. Playing on Christmas Day would also allow players to catch a glimpse of Santa flying his sleigh in the background.
Check out our original review on Christmas NiGHTS into Dreams.
---
Have a Merry Sega Saturn Christmas!
To see more Sega Saturn action, check out our review of Burning Rangers, a Sonic Team game built using the same engine as NiGHTS into Dreams. It's amazing seeing how Sonic Team used the engine to create one of the best adventure titles for the platform. As well as imagining how Sonic may have looked on the Saturn, given the chance.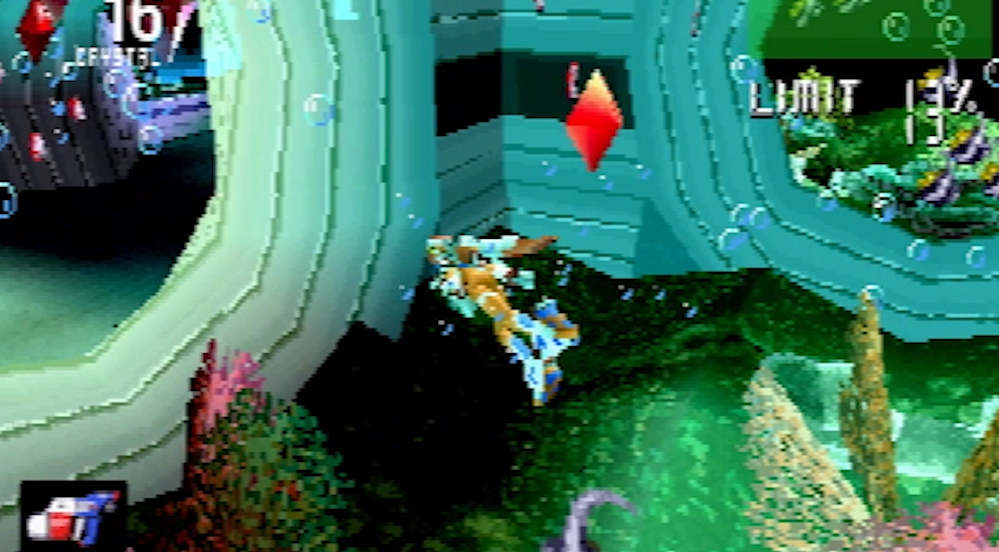 ---
Mall Madness II – Christmas Rush
To celebrate the end of the year and do something cool for the fans, we've put out a Christmas-themed Wolfenstein-3D shooter called Mall Madness II: Christmas Rush. The goal is to get your Santa photos and get out, alive.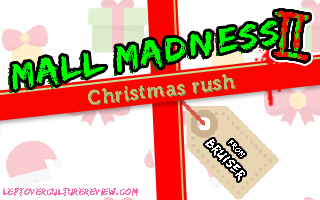 ---